This year enjoy Valentine's Day in Volcano Village 2020. Beautiful Volcano Village is an excellent choice for lovebirds looking to relax and recharge or share in new adventures. What's there to do this year? Here are some ideas.
Volcano Village Resort Valentines Day.
Hit up Hawaii Volcanoes National Park
An obvious choice for couples wanting to explore the Big Island's diverse landscape, Volcanoes National Park is home to two active volcanoes: Kilauea and Mauna Loa. It boasts over 300,000 acres that's home to many endemic species, plus several hiking trails and campsites.
Big Island Bees
For couples interested in learning more about Hawaii's natural resources and conservation, visit Big Island Bees. Big Island Bees is owned and operated by a local family. Their bees produce honey and wax from Hawaiian blossoms like lehua, macadamia nut, and wilelaiki. Here, you'll enjoy fun and educational tours – for free – where you can view hives, learn about pollination, and sample honey!
Kapoho Ponds
Unwind and let loose at the Kapoho Warm Ponds. This popular snorkeling destination is protected in the Marine Life Conservation District and is the perfect spot at which to spend some one on one time with your sweeties. Enjoy warm water heated by surrounding lava with beautiful views of the Pacific Ocean. And don't worry, this system of ponds stays safe from waves thanks to a basalt ridge just offshore.
Hawaiian Vanilla Company Farm and Hawaiian Chocolate Factory Tours
It wouldn't be Valentine's day without sweet treats. What better way to get a little sugar than by visiting the Hawaiian Vanilla Company Farm and the Hawaiian Chocolate Factory. The Vanilla Experience Luncheon & Farm Tour is a fun way to learn about this working farm and taste some delicious vanilla-infused product. And a chocolate factory tour? Who could resist?
Helicopter Tours
Some say helicopter tours are the best way to explore the island. So, for thrill-seeking couples, we suggest chartering a flight to get a bird's eye view of our majestic landscape. There's nothing like seeing Hawaii's shoreline from above or being a part of a breath-taking Hawaiian sunset.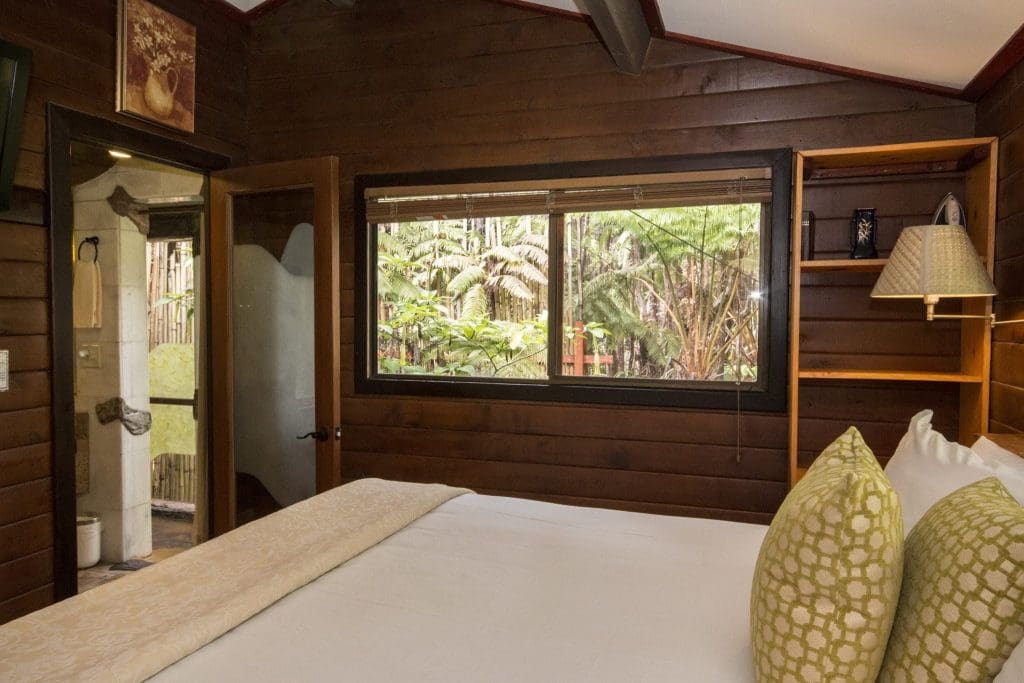 For the ultimate Valentine's Day in Volcano Village, book your stay at Chalet Kilauea Hotel. At Chalet Kilauea Hotel, we offer luxury accommodation options like beautifully designed rooms – some stand-alone bungalows – inspired by the rainforest. These accommodations feature private baths and offer daily housekeeping and free wireless internet. The property's amenities include a garden gazebo, koi pond hot tub. Free coffee and tea are always available when the hotel office is open.
Looking for more Valentine's Day in Volcano Village 2020 ideas? Take a look at some additional favorite activities here. Planning your visit? Learn more about our Volcano Village lodging options for solo travelers and families.